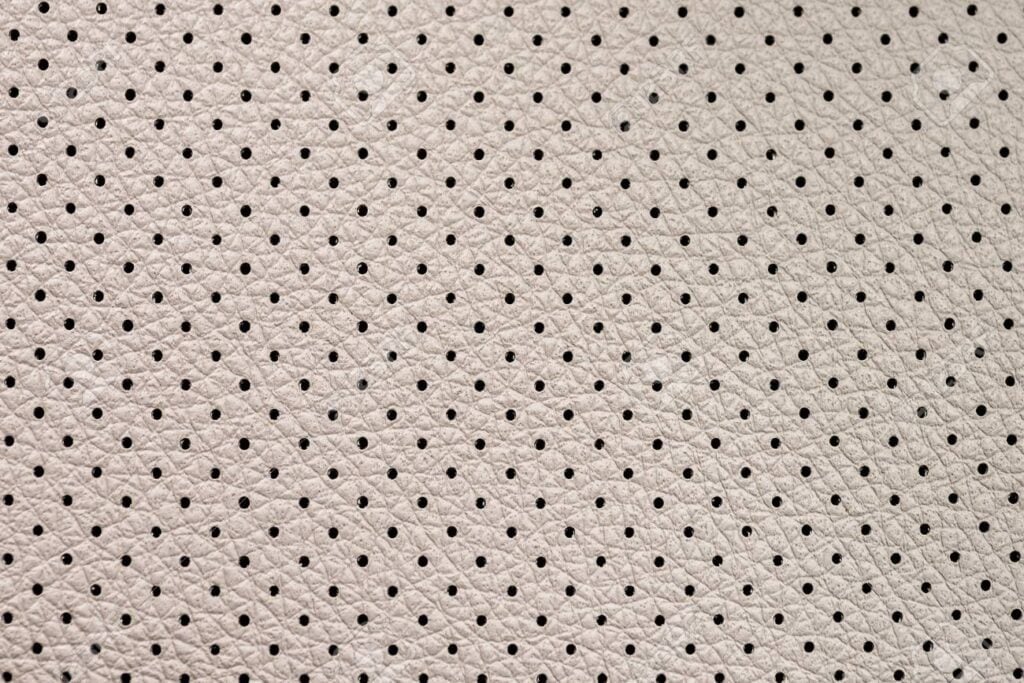 Perforated leather or vinyl can be a tricky repair. If the perforations no longer align, the result is likely to be imperfect.
Subpatch any holes or tears.
Apply Soft Filler to any remaining scars and smooth.
While the filler is still wet, use a needle to re-punch perforations in the repair area, lest you want a solid, patched area.
Allow to cure.
If necessary, re-punch the perforations once more.
Apply color and finish. The shadow created from the perforation should create a black dot that appears uniform with the rest. One could also paint the black dot(s) on the area (so long as the leather is not already black in color).