Vinyl & Leather Repair Kits Customized by a Professional
Every vinyl or leather repair project is unique and requires different techniques, supplies, and colors.
Submit our free evaluation, and we will customize a repair kit for you. DIY doesn't have to be do-it-alone!
How it works:
Fill out the form with as much detail as possible, and include photos.*
Lesandre will personally review your info and email a free report within 1-2 business days. The report will have detailed techniques and a shopping cart with recommended products.
You can further customize your kit by adding or removing items from the cart.
*A custom kit relies on getting enough information from you. We will give our best recommendation or contact you in cases where we don't have enough information. Thanks!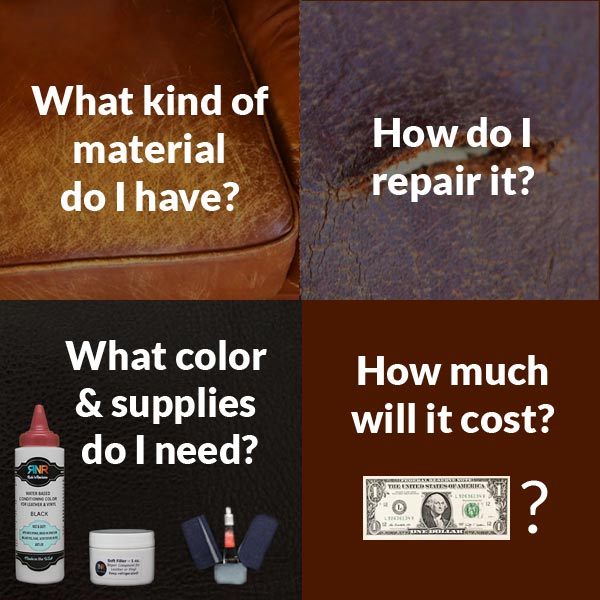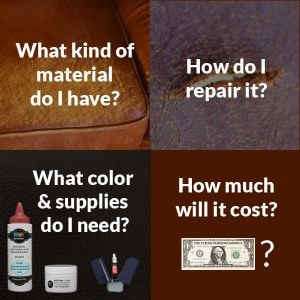 Please tell us about your project, so we can tailor a repair kit.
Click "Save Your Work and Continue Later" if you need to step away and return. We'll save your incomplete submission for one month.