Submit an evaluation & get a customized vinyl or leather repair kit!
Every project needs different supplies, quantities and techniques. DIY doesn't have to be do-it-alone!
How it works:
Fill out the form in as much detail as possible and include photos.*
Our leather repair professionals review your info and email you a detailed report with suggestions, techniques, and a shopping cart with recommended products.
You can further customize your kit by adding or removing items from the cart.
*We need photos to be sure that we know what material you have and its condition.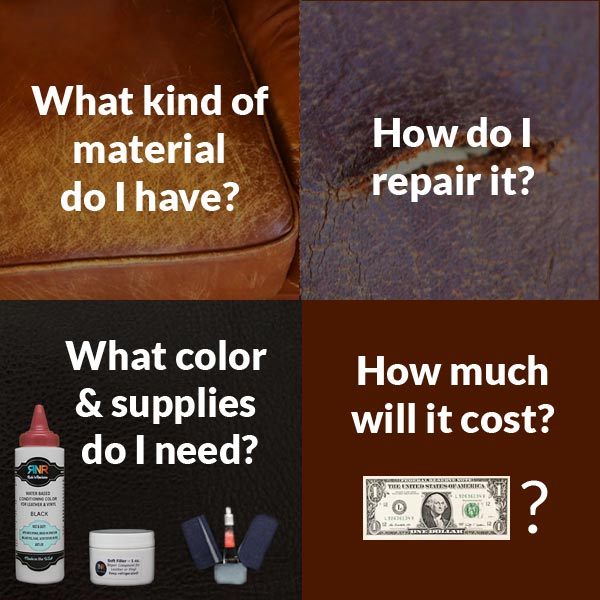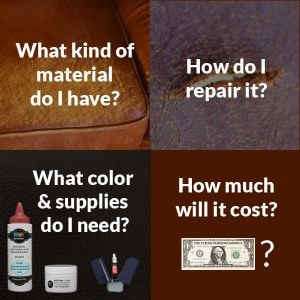 Please tell us about your project, so we can tailor a repair kit.
Click "Save Your Work and Continue Later" if you need to step away and return!